One of the great expectations in the ending of the year for us who love fashion is to discover which color Pantone is going to chose as the one for the new year that's coming. After Greenery, the grass green that represented, among other things, the respect and the care with forests and nature in general, this time is the turn of Ultraviolet.
I confess I have never overcomed the Rose Quartz since 2016 when it got chosen by Pantone as the color of the year – together with Serenity Blue -, but, I really liked Pantone's chose for ultraviolet. It even matches the rose that I love!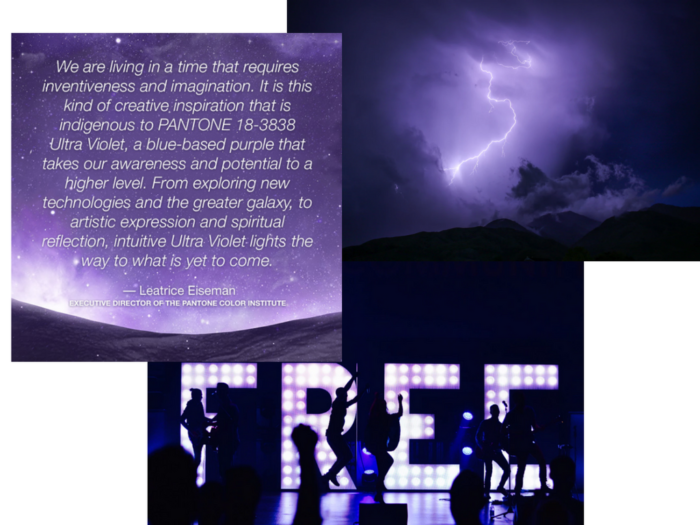 MEANING: According to the Pantone's website, the Ultraviolet means imagination, ingenuity, creativity and a greater world's vision about a better future. Sounds interesting for you? We can say it's pretty appropriate for the moment we're living around the world. Do you agree??
OTHERS YEAR'S COLORS: Just for the record, coincidently the Pantone's chosen in last years were, most of times, cold shades. In 2010 and 2011 they've chosen shades a little bit warmer, then came back to the cold ones from 2012.
So what about some inspiring ideas for you to dress the color of 2018?
Ultraviolet is really a highlighting color, which means it illuminates any other color that you choose to match with it, specially the neutral shades. A rocker outfit can hang this color very well, among bands prints and draws. A ladylike production also fits very well with the ultraviolet – you can try it with candy colors, for example!
But it's ok if you don't want to bet on outfits in this color. There are also the accessories that you can use it as a color point in the middle of your look. The ultraviolet brings modernity in a delicate way to your outfit, anytime of the day or night.
In the Beauty, ultraviolet means strong personality. Hair, eyes, lipstick and nails are exploding in style and authenticity in those lovely purple shades. It worths choosing the ultraviolet for the eyes, in a dramatic production; it worths matching it with black or brown; also, you can choose a lighter option for the eyes and apply an ultraviolet lipstick. Or even choosing the color for your hair and leave everything of the make up lighter and cleaner to balance.
Images: Pantone Website, Pinterest and Unsplash.
In the game of colors, you choose your own matching! Take a look at some suggestions I've got on the Pantone website: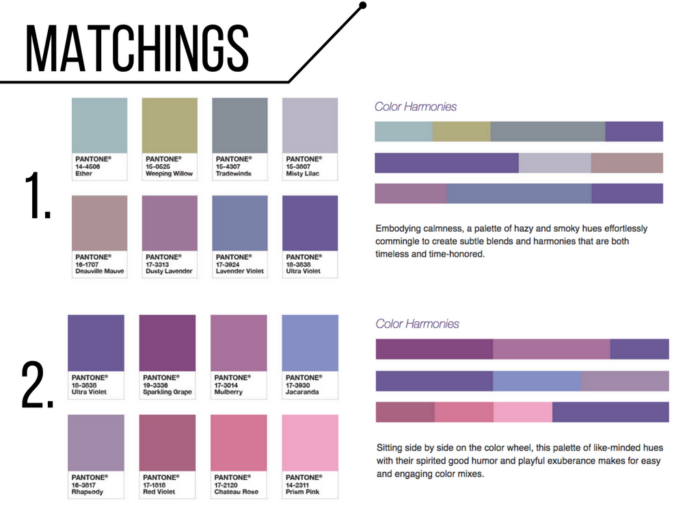 Did you like this post? Please leave a comment telling me what did you like about or what do you think it needs to be improved.
See you in the next fashion tip! 😉 Xx,
Marcéli