The elegance of wearing vintage clothing is that you get the opportunity to wear a unique piece that has a heritage and a story. Today, it is undeniable that vintage clothes hold a very special place in the industry of fashion.
Some elements look incredibly stylish even now, years after they first became popular. Below are the tips on how you can channel your affection for vintage fashion without looking dated.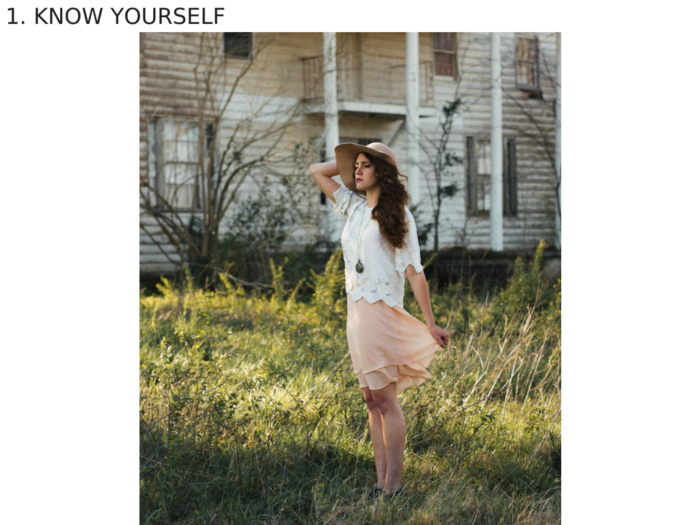 You may want to adapt authentic vintage fashion – a head to toe look or vintage inspired fashion – mixing vintage with everyday clothing. Next, you need to know your best assets and body shape and it will make a whole lot easier to style a vintage clothing. No matter what a fashion is all about, what looks good on one person may not necessarily look good on others.
Where to start? What you should buy? Familiarize and build a collection of vintage clothing. Perhaps with vintage denim shirt, printed silk shirt, leather pencil skirt, nicely worn leather jacket, cool vintage tee or a pretty floral dress. Wear a 1920s clothing piece that you know looks good on you. Let's say you have a curvier figure so prefer to wear something long and flowy; you might have a small waist, be sure to choose pieces that highlight this.
Vintage elements are incorporated into daily dress up by a lot of modern designers and fashion influencers. If you can't decide where to draw the line, study their style to get a fair idea of what works and what doesn't. Alternatively, stay up to date with the latest trends through magazines and fashion websites or even in Pinterest.
It's good to consider buying and wearing vintage clothing a lot more fun when you keep in mind what current styles, textures, colors and prints that are popular.
If you're worried and don't want to look like you stepped out from your grandmother's closet because you want to wear vintage, a good principle is to style or mix and match the vintage elements with new contemporary pieces. From a simple belt that can update your look or give you more shape, to adding a bit of character to your handbag along with vintage scarf around its handle.
You may also like to give yourself a pair of vintage sunglasses for a new look. That being said, the simple tweaks that you can think of are limitless. There are so many of it that can be done to keep your whole look interesting and new.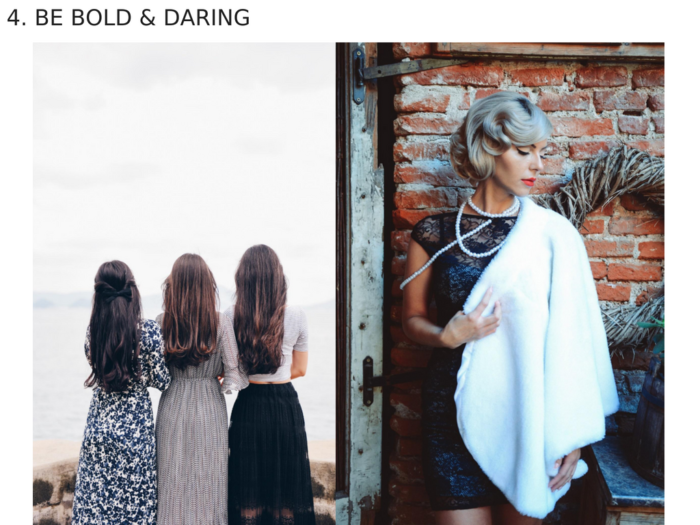 If you think you're ready to take on the idea of vintage clothing, then go for it! Seek out something that is unique and that reflects your personality. Regardless of what your lifestyle is, chances are there's a vintage look equivalent for you. Search it online specially in Pinterest. If you find something that grabs you instantly and you see yourself wearing it, go ahead and add it to your pin board. There's no definite right or wrong way to dress vintage clothes because there were so many fashion statements in every single decade. Even old magazines, just like fashion magazines today, suggests you dress by type.
Images credits: reproduction.
Be sure to style your vintage with confidence! And be proud that you've chosen to wear unique and different as opposed to everyone else's wearing. Feel good about your choice, and just keep on enjoying your life. When you wear vintage clothes, you'll get the most admirations and compliments. That's for sure!
Did you find those tips inspiring? See you in the next post!
Xx,
Iva Aleksic – Collaborator Author